Back...
Blockchain – the difficult way of innovation
For the first time, Blockchain became known to people with coming of the most famous cryptocurrency, Bitcoin, whose implementation was launched in 2009. At that time, Bitcoin was associated, in particular, with the anonymity of its users, and thus the entire currency perceived as a means of doing illegal activity. Bitcoin began to be positively perceived by a public community with coming of private companies that have begun to accept Bitcoin as a service fee.
The essential milestone, called Blockchain 2.0, became with arrival of Ethereum in 2015, which generalized the nature of Blockchain and enabled the creation of Smart Contracts. Smart Contracts allow Blockchain to place a program code that is able to autonomously implement the defined functionality according to the programmed conditions. Thus, blockchain transactions did not only serve as a means of cryptocurrency transmission but represented a generic asset called a token that triggered a number of discussions and also a real interest in this technology.
In its simplest form, the Blockchain Network is a P2P network that contains a distributed database, allows mutual data exchange and provides integrity of the sent transactions, database data, and the validity of the stored records, without the need for mutual trust among parties or central authority.
Cryptography-based security, coupled with a decentralized, yet trust way of exchanging data not just cryptocurrency, has led companies to consider the possibilities of using Blockchain technology for their business.
Although the Blockchain network has an interesting potential for utilization, no standard has yet been issued to formalize the implementation requirements for this technology. The impossibility of analysis and evaluating individual implementations according to publicly accepted rules poses a significant security risk.
Individual companies that have some of their business activity based on Blockchain technology should therefore undergo an independent technical and security analysis of this implementation to reduce the risk of cyber attacks.
Jan Seidl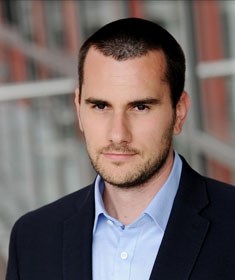 Jan is a manager in Cyber Risk team at Deloitte company where he is responsible for technical part of cyber security.
In his profession he is mainly focus on simulations of attacks from the point of view of potential attackers trying to compromise protected information in the company. In addition to penetration testing, this is a comprehensive Red Team Operations service that focuses not only on cyber attacks, but also on social engineering or physical infiltration.
At the same time, Jan addresses the technical and commercial aspects of Blockchain technology and its possible security weaknesses. In this area, he focuses primarily on analyzing the correct implementation of Blockchain technology and introducing ICO (Initial Coin Offering) companies. In addition, Jan holds a "Top Secret" security clearance and is one of the first experts to have a real experience of post-quantum cryptography.
Back...