Back...
From digital evidence to digital proofs, or not all is the gold that glitters
Every technology device that receives, processes, transmits or stores data, leaves records (reflections) about its activities. Thus, information that can also be referred to as digital evidences can be used for various types of management by state authorities - from criminal proceedings to tax authority.
For eventual use in criminal proceedings, tracing must be conducted in accordance with the Criminal Procedure Code. At present, digital evidence are in many cases virtually the only evidence against suspects, accused or defendants, for two reasons: 1. many activities are today exclusively digital; 2. it is easiest for the police to carry out automated wiretapping and content detection data, which requires minimal workload.
However, physical and data objects only become evidence when the law enforcement bodies are eligible. In order for a detected digital evidence to be evidence accepted by a court, this evidence must be searched and secured in such a way that it is provided with perfect procedural procedures, it has been able to withstand the reliability review and has been able to assess the evidence in terms of severity, legality and veracity.
Although the police and state attorneys have only digital evidence provided by wiretaps or surveys (in house or other premises) and confiscated computers and other data carriers, they still believe in such information and on their basis construct accusations of various kinds. In the vast majority of cases, evidence detected in cyberspace cannot be assigned to a particular physical person. Contrary to classical material proofs, the evidence of recording data and processes occurring in computer systems and networks is more difficult to detect, and is less noticeable, easily influenced and difficult to interpret.
The key issues are: the demonstration that the evidence was located at a specific location and that it has not been modified in any way since its retention until the end of the expert examination. Furthermore, it is possible to prove the authenticity of both the content of this trace and other data related to it (metadata). Finally, the irreversibility of assigning the evidence to a particular person.
Today, we encounter practically daily cases where evidence is provided solely on the content of secured digital documents and their metadata, sent or received e-mails, IP addresses, etc. Typically, in the case of an electronic document, unless it is provided with an electronic signature or a electronic seal, it is difficult to prove, who is the real author of the document, or who has modified it. Also, the times of its creation or modification are not easy or even demonstrable without the use of a timestamp. And who "had hands on the keyboard" and made some transactions from a certain IP address, cannot be easily found, let alone prove it. About the possibilities to subvert digital evidence, and so make the prosecution of the false person even not speak.
Prof. Ing. Vladimír SMEJKAL, PhD., LL.M., DrSc.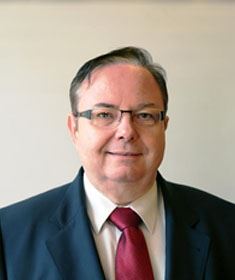 He is a professor at Brno University of Technology (BUT), an expert in law, economics, management and information systems, including their security and legal aspects. He is a member of the Scientific Board Faculty of Business of BUT.
In 1986 he was appointed Minister of Justice Czechoslovakia as a court expert in the fields of economics and cybernetics, in 1995 and 2001, he was appointed Minister of Justice forensic as an expert in other fields, and forensics – data protection and copyright. He participated in the investigation of many serious crimes committed in connection with modern information technologies.
In the years 2004-2014 he was a member of the Legislative Council of the Government of the Czech Republic.
Prof. Smejkal is the author or co-author of several books: Computer Law (1995), Internet and Paragraphs (1999 and 2001), Law of Information and Telecommunication Systems (2001 and 2004), Risk Management in Companies and Other Organizations (2003, 2006, 2009 and 2013), eGovernment in the Czech Republic. Legal and Technological Aspects (2012). He wrote many interdisciplinary articles in IT security and justice. In 2015, he released his most important publication Kybernetická kriminalita (Cybernetic crime). Kybernetická kriminalita was released in the second edition of 960 pages in 2018. He is co-author of other fundamental publications CRIMINOLOGY. Technical, Forensic and Cyber Aspects (2016 and 2019), Terrorism - Basic Issues of Criminal Law and Criminology (2018), Criminology and Criminal Policy Basics (2019) and Security Sciences (2019).
In 2019, the Slovak Commission for Scientific Degrees of the Ministry of Education, Science, Research and Sports of the Slovak Republic conferred prof. Smejkal the highest scientific rank of Doctor of Legal Sciences (DrSc.).
JUDr. Tomáš Sokol

He graduated from the Faculty of Law at Charles University in Prague in 1978 and he received his doctorate in 1980. After passing his bar exam in 1980, he has been practicing law continuously with the exception of years 1990 - 1992, when he served as the City Attorney in Prague (1990), and then he was the Minister of the Interior of the Czech Republic (1990 - 1992). In the second half of 1992, he and JUDr. Jan Brož co-founded Brož & Sokol law firm, which got renamed to Brož & Sokol & Novák law firm in 1999.
He is vice-chairman of the Czech Bar Association and president of the Union of defence lawyers of the Czech Republic.
He is co-author of books: "Computer Law", "Information and Telecommunication Systems Law", "Press and law" and "The Law on Advocacy".
Back...