Back...
SCADA - more and more accessible
Industrial Control Systems (ICS) are command and monitoring systems used for industrial devices process control. These include in particular SCADA systems, DCS systems, and other configuration control systems. Originally, ICS were designed as isolated networks running on their own protocols and specifically dedicated software. This explains why, for some time after the introduction of ICS, cyber-attacks on such systems remained limited.
Nevertheless, currently, there is a number of ongoing changes where more and more ICS are directly connected to the internet or company networks. The reasons for this shift range from an enhanced opportunity to enable remote monitoring of processes, better access to system maintenance and process control as well as analysis of production-related data. As a result of such an evolution in the set up of ICS, the number of cyber-attacks impacting these systems has increased significantly.
This presentation will focus on the subject of SCADA systems from the viewpoint of cyber threats and it will outline approaches for the effective redress of cyber-attacks.
Jan Seidl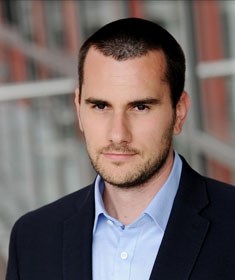 Jan is a senior manager in Cyber Risk team at Deloitte company where he is responsible for technical part of cyber security.
In his profession he is mainly focus on simulations of attacks from the point of view of potential attackers trying to compromise protected information in the company. In addition to penetration testing, this is a comprehensive Red Team Operations service that focuses not only on cyber attacks, but also on social engineering or physical infiltration.
At the same time, Jan addresses the technical and commercial aspects of Blockchain technology and its possible security weaknesses. In this area, he focuses primarily on analyzing the correct implementation of Blockchain technology.